Gemini Temple
No matter what you do, you get sent to Another Dimension.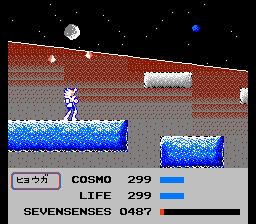 Go to Gemini Cloth.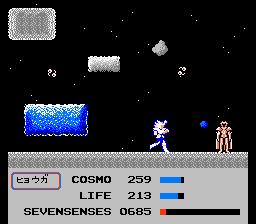 Find Gemini Cloth.
Your opponent is not Gemini Cloth but Camus. No matter what you do, you will be defeated.....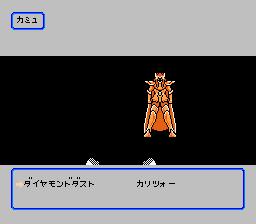 I choose Diamond Dust.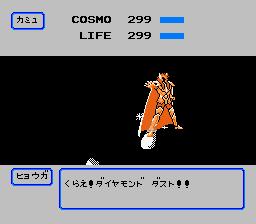 Diamond Dust!!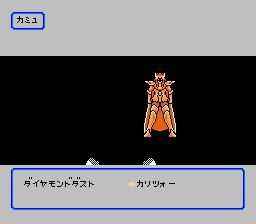 I choose Circle.
Circle!!
Camus telling me I can't kick his ass.
I am not doing any damage.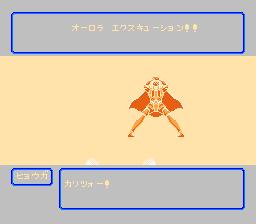 Camus does Aurora Execution and kills me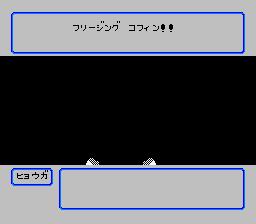 Camus does Freezing Coffin. I am dead.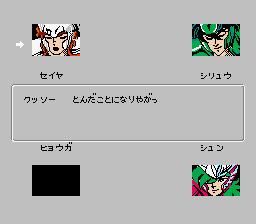 Even though Hyoga lost, the rest pass thru the temple and continues the game. The empty picture indicates Hyoga can not be choosen because he is in Freezing Coffin. The arrow will not be able to move there.
Go back to Gemini Temple / Cancer Temple / Home
Page created October 3, 1997